Whiplash Auto Injury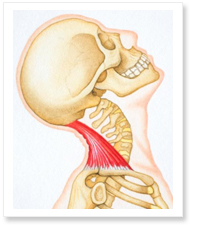 ​
What is Whiplash Injury and how concerned should I be?
Whiplash refers to an injury of the neck that is the result of a sudden excessive force that causes the neck and head to jerk forward and then backward or vice versa, such as in an auto crash. The injury typically affects muscles, discs, nerves, ligaments, and tendons in the delicate structure of the neck. It can also occur in contact sports, other activities, or work accidents that might involve a sudden impact.
Although whiplash is a common injury experienced by millions of Americans every year, it can result in structural damage that is difficult to detect and correct. If not properly diagnosed and treated, these injuries can undermine the structural balance of the body and set off a "domino effect" that can exacerbate over time producing a wide variety of symptoms from headache and extremity pain or numbness, to loss of mobility or even mental function
Symptoms of Whiplash Injury
While each person will experience symptoms differently, any of the following could indicate a whiplash injury:
Pain and stiffness in the neck
Shoulder pain
Pain or numbness in arm/s or hand/s
Lower back pain
Dizziness
Blurred vision
Ringing in the ears
Irritability
Lapse in memory
Sleeplessness
Fatigue
Lack of concentration
Treatment Options
After diagnosis using physical examination and X-rays (CT scan, and/or MRI are sometimes also recommended), conventional medical treatments may involve ice applications, pain and anti-inflammatory medications, muscle relaxing medications, and/or physical therapy. A cervical collar may be prescribed as well.
The Chiropractic Alternative
Because Chiropractic Physicians are uniquely trained in human structure or biomechanics, they are uniquely qualified to address the structural damage that occurs in a whiplash injury. While they may use many of the same diagnostic and treatment tools, the care plan is designed to correct the underlying damage, not merely to mitigate the symptoms.
Relying less on drugs and more on an in-depth knowledge of correct or normal structural health, the chiropractor will use a series of adjustments and exercises or physical therapies to relieve symptoms, restore normal alignment and function, and "retrain" muscles and soft tissue to "hold" the correction long-term